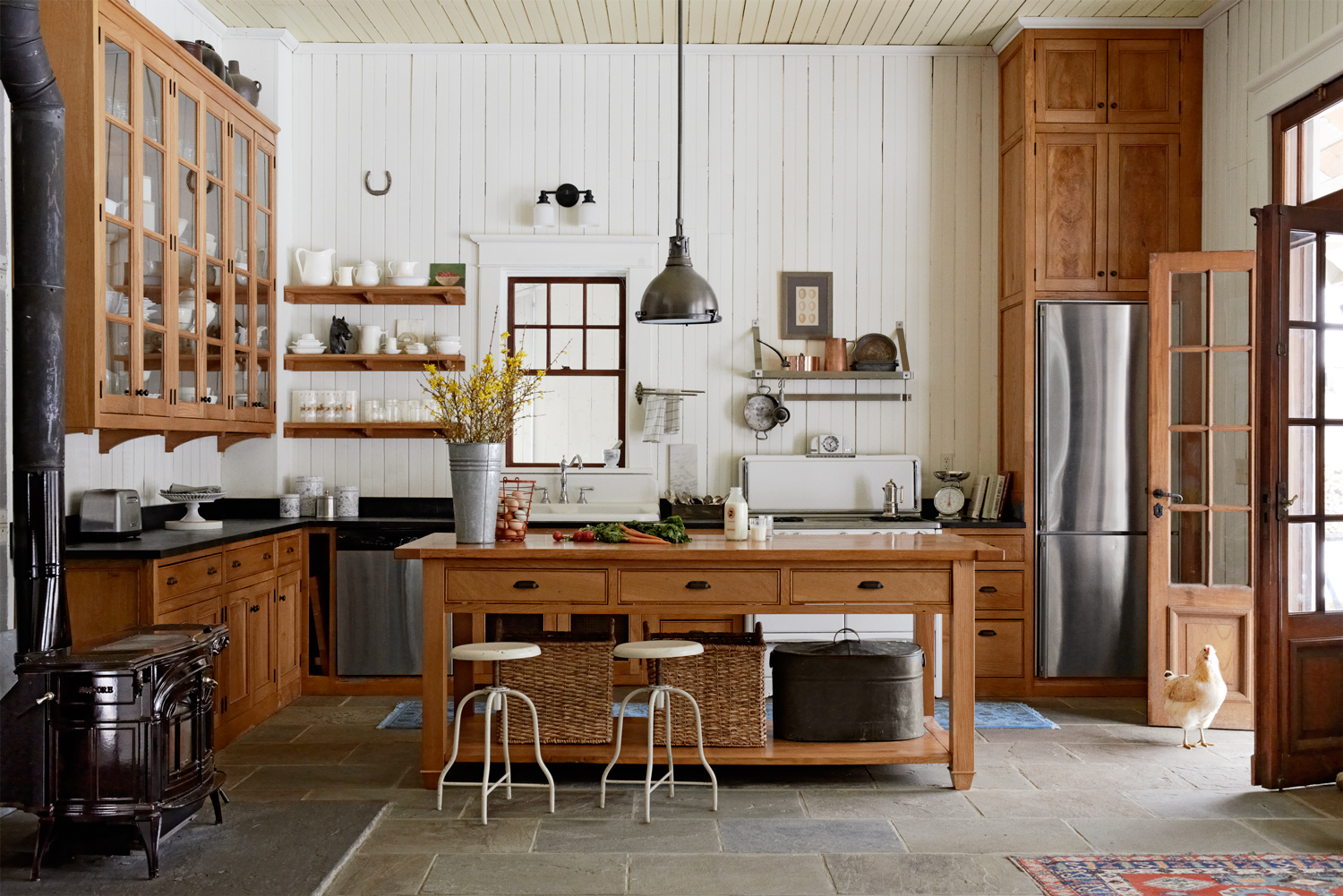 Thinking of treating yourself to a new kitchen next year? Lucky you! There are so many fabulous kitchen trends out there to choose from, such as Shaker, minimalist, modern that it can take months to make a decision on even the cabinetry – never mind all the clever, innovative inbuilt appliances around. To narrow things down a little we've done a list here of what kitchen trends are already being touted for 2016:
Porcelain surfaces
Also known as 'sintered compact surfaces' these are striking to look at and incredibly easy to keep clean since they're comprised of high-density, low-porous ceramic. They're also fab. when it comes to heat and stain resistance.
Thin benchtops
The chunky look is out. It's all about thin, slender island counter and benchtops in 2016 (some as thin as just three millimetres in diameter). The thinner the surface, the more the texture of it stands out, say designers.
Rose gold
For 2016 colour gurus Pantone have chosen two shades – serenity (a calming blue) and rose quartz (a warm pink). Rose gold fits in perfectly with that outlook. Brass and copper finishes on appliances and gadgets have already been around for quite a while now and rose gold gives them an even warmer look:
More Islands
Goodbye old-fashioned dining table; the kitchen island is taking over. These are no longer a square in front of the cabinetry, but a feature in their own right – to the extent there's now no longer a need for a table in your kitchen. Islands in the near future will have work surfaces on one side, seats on the other and storage all the way round:
Hi-tech cabinets
An iPad holder attached to your kitchen cabinet to allow you to work hands-free and built-in IT charging stations on benches are just two of the ways the look of our kitchen furniture are changing and, at the same time, incorporating IT flexibility.
Peacock Blue
One of the colours tipped for kitchens next year, peacock blue – a rich blue-green shade – is pretty dramatic and looks terrific with white or silver appliances. Alternatively twin it with orange or yellow for a funkier, more individual, look.
Contemporary country kitchens
Contemporary with a twist of vintage, the contemporary country kitchen is sleek with modern-day hues of grey, white and duck egg blue. Cabinets often have warmer woods such as walnut or mahogany or even shaker style benches:
Super Storage
We have so many 'time-saving' gadgets in our kitchens these days that storage is still big news. In 2016 cabinets and drawers will open at the touch, cupboards will probably be hidden and rotimatic appliances will have more than one use.
Sensational sinks
Maybe you're desperate to make-over your kitchen next year but can't afford to re-do the whole room? Then consider swapping a few choice items – such as the sink, for example. Coloured sinks are 'in.' This green, yellow number really brightens up a neutral kitchen and makes the sink more of a focal point, especially when the backsplashes are in the same shade.
Sensational Ceilings
Statement ceilings are about to make themselves heard (or rather seen!). Whether it's knock-out lighting, bulkheads or stunning embellishments, the ceiling will start to become a more important part of kitchen décor in 2016:
So, which of the above do you fancy incorporating into your dream kitchen for 2016?