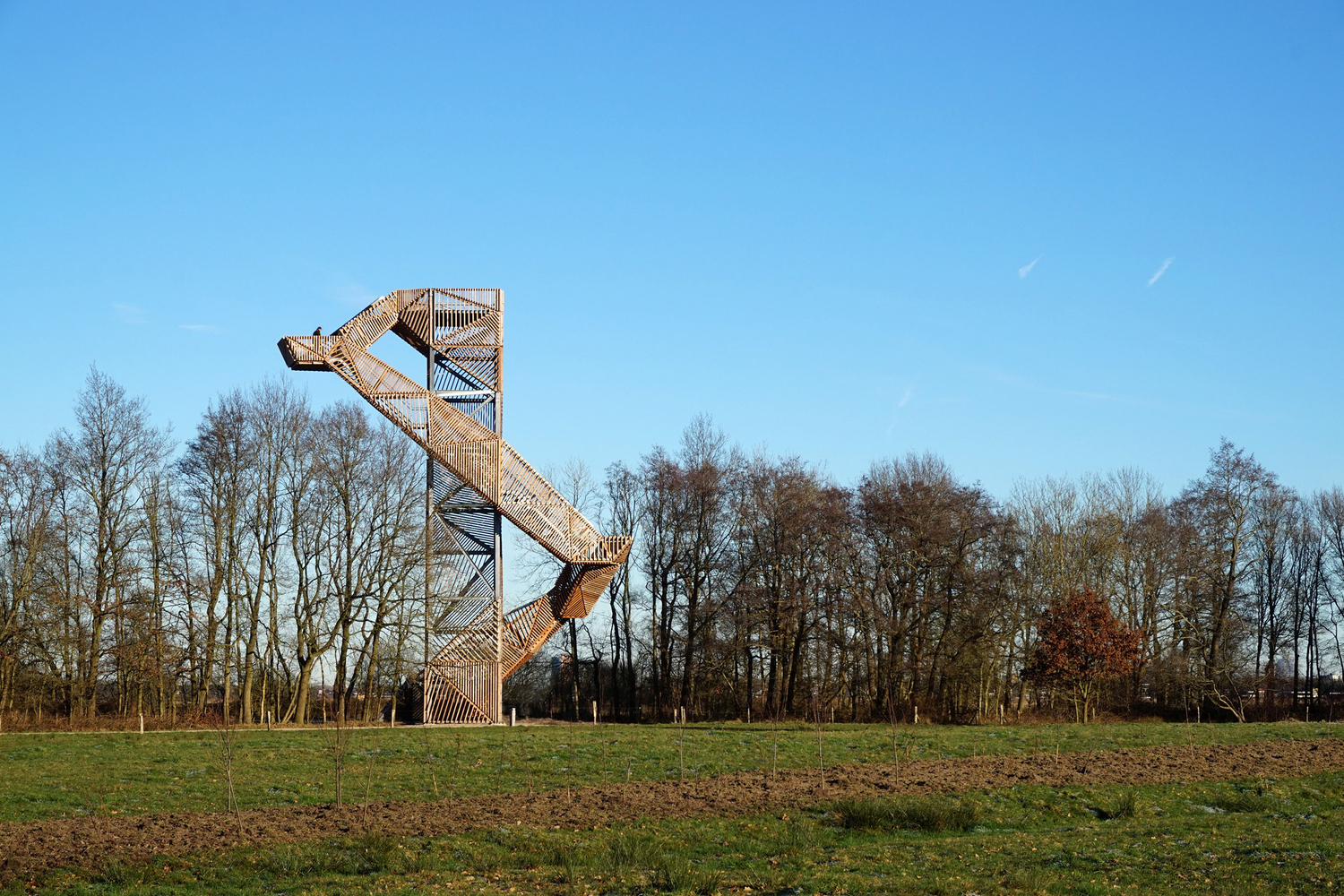 Ateliereen Architecten have devised the way up to the viewing platform at De Onlanden located southwest of the city of Groningen; with a proposed metal and wood configuration of a resistant, permeable and playful structure.
The observation tower extends 5 metres above the trees and offers views over the 3,000 hectares of natural landscape in the open countryside; recognizable, but appropriate to the environment.
A unique construction from what the Dutch architectural firm is known for; De Onlanden is easily assembled from screw and bolts — offering an expressive shape that turns not only the lookout point at the very top into a spatial adventure, but also the way up to it.
Instead of focusing on the lookout point, the road to it is designed as an experience.
Visitors climbing upwards arrive at the first view of about 9 meters, then a second intermediary platform at 20 metres high to view the "new nature" of De Onlanden.
On reaching the top, at an altitude of about 25 meters, they are rewarded with panoramic views of the natural de Onlanden landscape.
Designed and constructed as a single continuing shape; the large triangular wooden slats cover the sides and bottom of the stairs. This adds an air of playfulness, turning the structure from an otherwise boring tower into a whimsical, lively one.
Images: Ateliereen Architecten