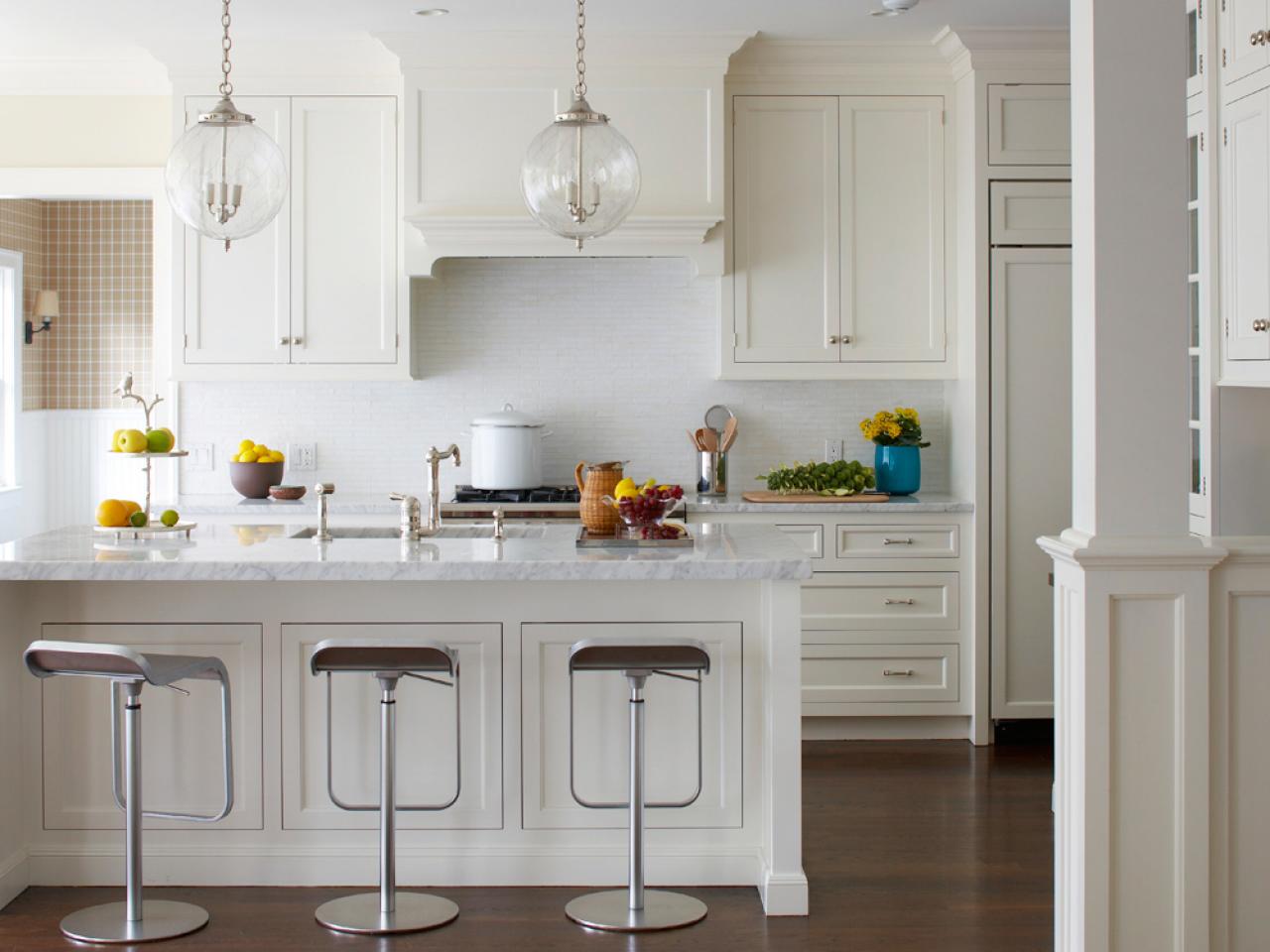 The kitchen has become the look and feel of the home; a place for shared meals and hosting family and friends. It has evolved into a showpiece and sets the atmosphere for how the rest of the home interior looks and feels.
All-white kitchens remain timeless and classic – capturing an overall clean aesthetic which is ideal for most households. However, it can almost feel clinical and cold; but a few complementary décor accents can save this space from seeming overly sterile.
Below we have curated a few simple ways to give your all-white kitchen a cool factor it deserves.
A Splash in the Back
Just one element can simply enhance your kitchen design without overpowering the look of your all-white canvas.
With a wide range of tiles available in the market, a backsplash is a fabulous way to make a big style statement. It's also an excellent way to add charm, colour and texture into your space.
Whether you decide on stone, patterned tiles, mosaic or even a reflective glass tile – you are sure to add a striking visual with style and character. For instance, mirrored tiles look bold and impressive and accentuate your kitchen interior. They create more light and an attractive contrast with other kitchen surfaces, making them perfect for small kitchen space
Light the Way
Kitchen trends are beginning to shift towards bigger and bolder, with more homeowners shying away from timid and dull looking interiors. An all-white kitchen should not hold you back from experimenting with fun new trends.
Make a focal point with your lighting fixtures that combine practicality with visual impact; an exciting wow factor with rich metals and colourful shades.
A bold and heft lighting fixture over a big kitchen island instantly accentuates and adds personality to the overall look of your kitchen. Not only does good lighting tie together a space, it also creates an ambience that's inviting and cozy.
The copper trend has been taking centre stage for a while now; this metal is bold, elegant and exudes warmth and richness. Update your all-white kitchen with a selection of copper lighting fixtures to make the space feel modern and sophisticated.
Charm with Bright Accents
With a monochromatic scheme such as an all-white kitchen, a dash of colour from interesting accessories makes a huge difference. It's as simple as placing colour coordinated home ware on open floating shelves or even bright appliances on countertops.  It's a great way to experiment with colour in a least permanent way while creating a cool and summery vibe.
Cookbooks are also perfect in injecting that pop of colour into your kitchen décor. With the kitchen island being more elaborate and versatile in terms of design, they offer built-in storage for cookbooks and other accessories to showcase.
Potted plants and herbs are a refreshing way to brighten up an all-white décor without indulging in too many bright colours. A little bit of "spring" can do no wrong; even better, there's nothing like plucking fresh herbs to season your soup with easy.
A portable vertical garden works just as well in bringing that natural beauty indoors.