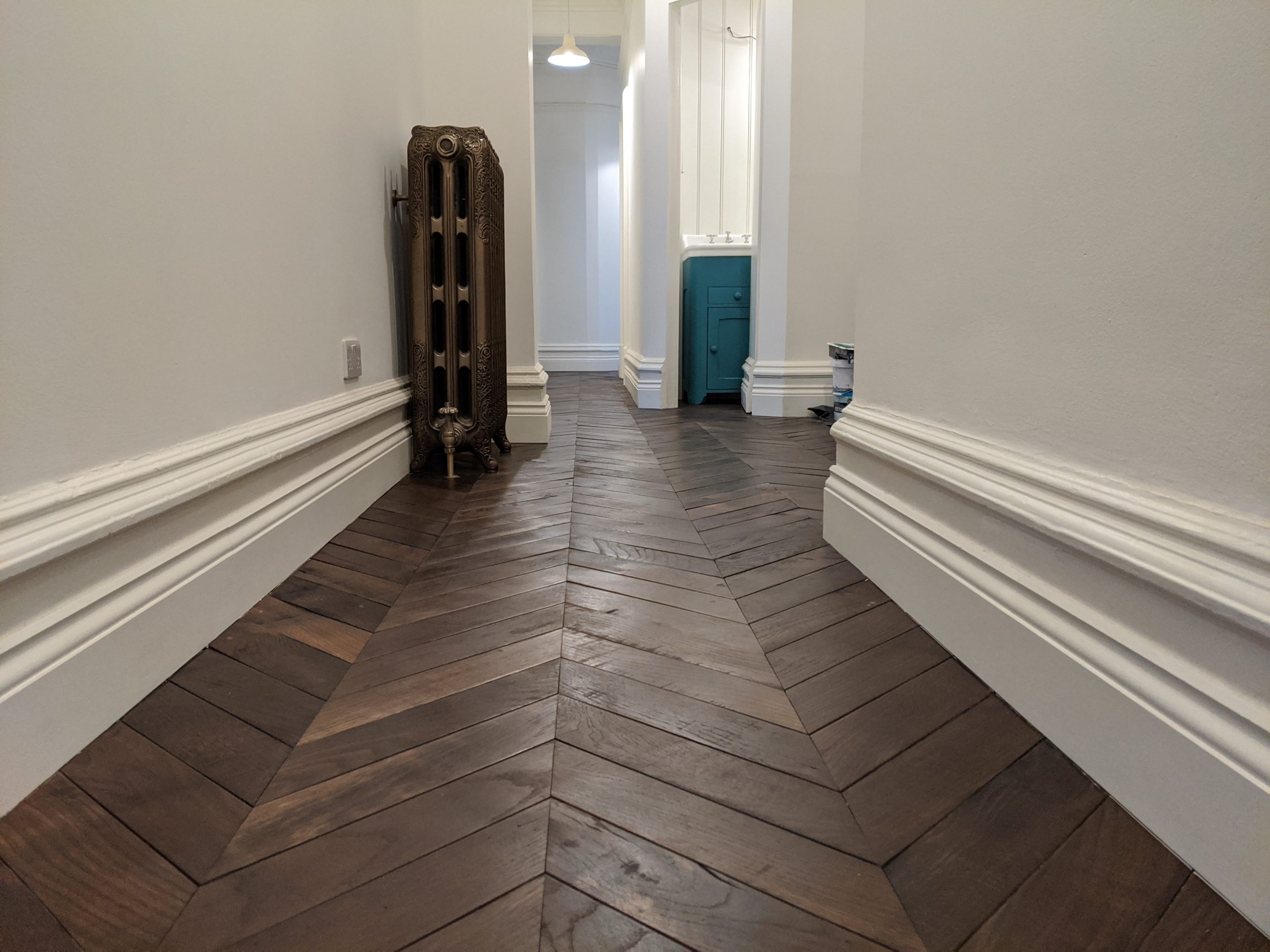 Peeling plaster, raw concrete, bare brick, rough textures and solid structures give character to stripped-back interiors — which take inspiration from the lofty look of warehouses, factories, and other industrial structures. Whilst stripped-back interiors may look as though they've been abandoned halfway through decorating, they aren't pretentious in the slightest and still function without fuss.
A neutral canvas
Picture a stripped-back interior: it's all about blending rugged, textured surfaces and objects with neutral hues that complement surrounding materials. With its no-nonsense, functional approach — it all starts with distinct surfaces, each full of character, history, narrative, and practicality — working particularly well in open-plan schemes, but equally expanding the space within smaller rooms.
The right backdrop are neutral greys, whites, taupes, beiges, and olives, which provide a roomy feel with plenty of charm. This understated yet characterful style is created by combining natural elements with a neutral colour palette, allowing you to escape reality and unwind with ease.
An understated statement 
For a modest but effective homage to the stripped-back aesthetic, introduce metal fixtures or rustic floorboards. Rugged interiors often incorporate statement lights, which are especially helpful in softening an otherwise cold space. To boost the rooms' visual quality, wood floors and plant accenting can be introduced.
This style's overall presence and theatrics exude an edgy sophistication that is unique and incredibly distinguished. Allow your colour palette to be guided by the raw materials used for a truly authentic finish. Layer in textiles, art, and rugs to create a welcoming atmosphere and a lived-in feel.
All the earthy shades of green
Shades of sage, jades, and olives are likely to replace the traditional neutral colours. These tones couple up beautifully with wooded floors and other neutral hues like cream and taupe. Green is commonly associated with nature, and these softer shades are the ideal way to make a subdued statement in stripped-back settings while allowing you to focus on the finer details. It is possible to create a warmer and cosier environment even if practicality is prioritised.
Embrace raw, weathered material
The days of bleached woods are long gone, and bolder woods such as black oak, ebony, walnut, and mahogany have taken centre stage. Make your dark wood furniture the prominent feature of your home, from mahogany coffee tables to walnut dining tables.
It's time for the furniture to shine now that neutralised walls have taken a back seat. Embracing the shabby chic style entails the use of raw, aged materials, and dark wood flooring is an excellent way to create a sense of richness and luxury in any space.
Favour metal features
We've seen a lot of rose gold in interiors in recent years, but going back to basics, we're seeing interiors using less shiny materials and embracing industrial metals like brass and copper, which offer a more organic touch to your rooms. As previously mentioned, interiors are focused on neutral foundations; the finer details will be the main theme. Brass handles suit dark woods nicely and offer the perfect final touch to glam furnishings, so adding flashes of handcrafted metals to your stripped-back décor is a simple way to add a sense of elegance and refinement.
As we see more and more décor returning to nature, having well-lit natural lighting is becoming increasingly important; but, if your space lacks natural illumination, you can easily achieve this aesthetic by strategically placing lights in your spaces. Vintage lighting in pewter, brass, or copper, whether in the form of a pendant, flush-mount, or wall fixture, is the ideal way to incorporate new metals into your interior while also ensuring that your space has adequate illumination to brighten your stripped-back aesthetic.
Stick to classic white
The original neutral colour! If you're uncertain about which colour scheme to go with, all-white is a safe bet. If you choose white as your base colour, you have the freedom to experiment with the various textures you choose for your stripped-back aesthetic. White walls are the ideal canvas for creating a timeless space that will never go out of style. To craft a classic feel, pair white walls with brass lighting fixtures for a subtle pop of colour — and dark rustic wood floors for a characterful finish.
Expose Imperfections
Precision is promoted in many modern design trends, whether through refined colour palettes or crisp edges. To achieve the stripped-back interior, you may want to bend these design standards a little bit by exposing purposefully unfinished surface finishes and or decorative features.
Essentially, it is important to embrace these imperfections and turn them into design features in their own right. Untidy finishes are sure to add a wonderful sense of ruggedness to your space, giving it an instinctive appeal.
Exposed concrete and brickwork are popular choices for those wanting a stripped-back aesthetic. Both elements allude to the vintage and practical characteristics of this interior style, evoking images of worn-down factories and warehouses.
Bring reclaimed materials to life
To the relief of all you rugged interior fans out there, crafting a space that evokes the stripped-back style doesn't have to be challenging.  In fact, this style invites you to be creative with the materials you have on hand and make the most of your resources, resulting in an interior that authentically reflects you.
Making the most of what you already have and giving something old a new lease of life puts sustainability at the centre of your design. Finding new, effective uses for once-discarded materials and objects contributes much to the spirit of the stripped-back design and aids in the creation of a beautiful, inspirational space.
Conclusion
The stripped-back interior concept is a wonderfully timeless interior style that can easily bring a magnificent touch of character to any room. This interior design style focuses on combining and layering building materials into the room — brick, concrete, steel, and rustic wood are all common elements in a stripped-back setting.
Embrace open areas and negative spaces, this allows materials and furnishings to speak for themselves. Because stripped-back interiors are so raw and rely on simple features, there are many ways to incorporate elements from various styles, particularly modern, vintage, and rustic.