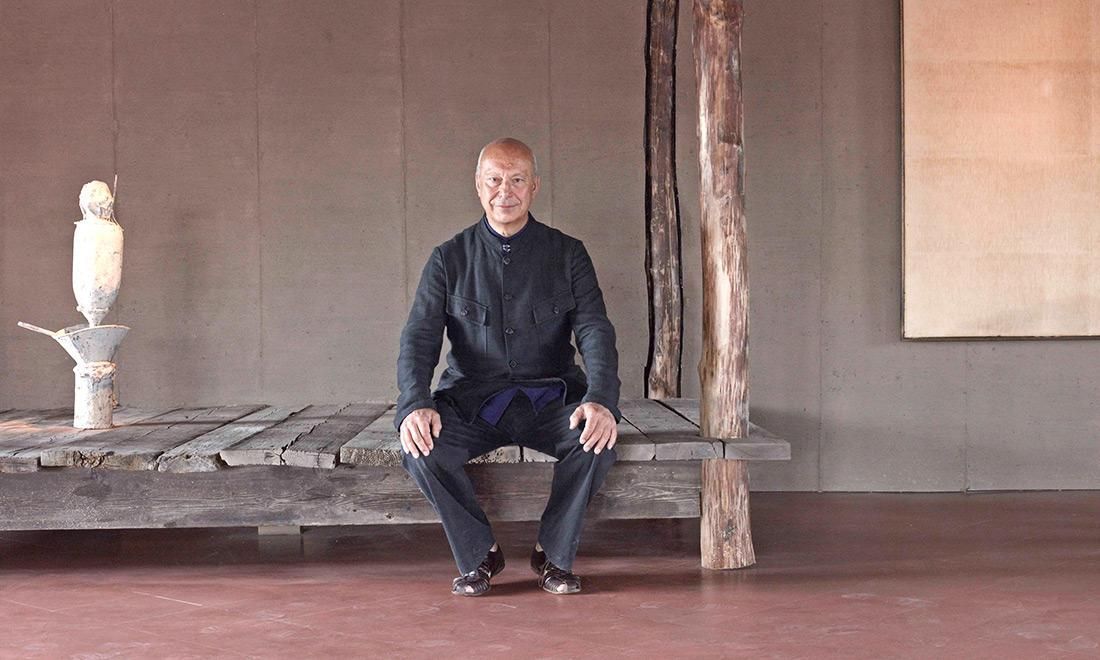 You cannot talk about interior design without mentioning Vervoordt's cerebral, unique taste. His incomparable eye and keen sense of beauty has existed for more than just a while. Setting up base in an old yet classic Belgian castle, over the years he has evolved an unmistakable harmonious style, becoming a patron of the arts across the globe, whilst curating multiple distinguished exhibitions.
"Collecting is in your blood. My mother loved it as well. We didn't live in a grand house, just a small one, but she always made it look beautiful. She lit candles every night. I love rooms with atmosphere."
A timeless approach
The nature of a trend is that Architects and Interior designers need to be constantly updated with evolving style and trends to stay ahead in their game.
However, some designers are known for their signature style that many try to replicate. Ever since the green initiative took precedence and sustainability became an important concept commercially as well as on a personal front, there has been an attempt to incorporate it into the world of architecture and design. The use of durable materials like reclaimed wood, or natural fabrics add a touch of nature and sublime beauty to your home. One of the most acclaimed designers, who has great respect for durable materials and traditional craftsmanship is Axel Vervoordt.
The line between different time periods appears to blur into soft-toned rooms, that exude admiration for the history and the original character of the interior space. His prominent bespoke projects bring together elements of nature: light, water, metal, wood — and combines these with his inspired arrangements of objects and modern aesthetics.
However, as easy as it might look to bring together the old with the new, Vervoordt emphasises that decorating isn't so much about aesthetics as it is about cherishing both the past and the present:
"I mix art and objects from different periods. We're all products of the past, but we must also take inspiration from the present. And we have a responsibility to build a new society for tomorrow. It's a pity when collectors go contemporary and get rid of their older art. I tell them to keep the best of the old and search for interactions with the new."
Wabi Sabi
Rooms with an atmosphere is a slight understatement; his refined yet elegant interior aesthetics breathe an air of eastern serenity. Which isn't a mere coincidence: the essence of wabi sabi — a Japanese philosophy that values respect and simplicity and sees beauty in imperfection and authenticity — an aesthetic notion that transcends traditional design and observes the beauty found in imperfection.
Quiet and slow, it observes cracks, ageing and most importantly, authenticity; an attitude that's deeply cemented in his work. Earthy colour palettes, raw unfinished woods, antique panelling, textural linen and humble and exquisite objects alike come together to create what he defines as "harmonious living".
The TriBeca Penthouse
One of his most sublime and ethereal designs is the TriBeCa Penthouse. The much talked about penthouse atop New York's Greenwich Hotel was designed for Robert De Niro.
The 2,800 square foot penthouse is tastefully done and is an eclectic mix of antiques, reclaimed materials, natural fabrics and neutral shades. Vervoordt worked with Japanese architect Tatsuro Miki on the project based on the ancient Japanese wabi-sabi principles of purity and simplicity. He incorporated sustainable materials like reclaimed wood, stone and steel. Many of his designs have Asian motifs and an East meets West blend. The cohesive idea is to find harmony in chaos reflected in rough finishes and the resurrection of vintage and reclaimed pieces.
"We want to express a Tribeca character in the most humble way, because the architecture is so simple, it belongs as much to the past as to the future," says designer Axel Vervoordt.
Background
Axel Vervoordt is a Belgian interior designer, antique dealer and collector regarded as one of the most original and influential figures over the past four decades in the field of art and design. Vervoordt has a unique take on designing drawing from different cultures and historical periods. Apart from dealing in antiques and designing stunning interiors, Vervoordt is also a curator and furniture designer who constantly encourages upcoming singers, performers and artists.
Axel Vervoordt believes in the beauty of simplicity and looks for harmony in imperfections. He embodies soul into his designs with materials like reclaimed wood, refurbished materials, antiques, muted colours and natural yet luxurious fabric décor.
What sets Axel Vervoordt apart from other designers is his raw and earthy designs. His style is poetic and enchanting without being overly dramatic or designed. He keeps the décor understated, letting the gorgeous antiques and reclaimed pieces immerse you in their undiluted beauty. In Axel Vervoordt's own words, "Simplicity is the ultimate sophistication"
Conclusion
To see an Axel Vervoordt space is to be immediately transported into a world of raw, effortless elegance. His design dialogue on natural calmness in the spaces he designs is one that resonates with one profoundly. His pursuit for harmony results in a remarkable balance of opposite aesthetics: raw and refined, airy and moody, detailed and meditative, serene and uneven.
The use of roughly poured concrete reclaimed wood, and antique object produces a rare authenticity, at the same time appreciating the imperfections found in the materials he uses. Above all, there is a sort of patina to Axel Vervoordt overall design signature — it's a rich blend of old-world simplicity with contemporary sophistication that is hard to recreate, and therefore uniquely, so naturally, him.