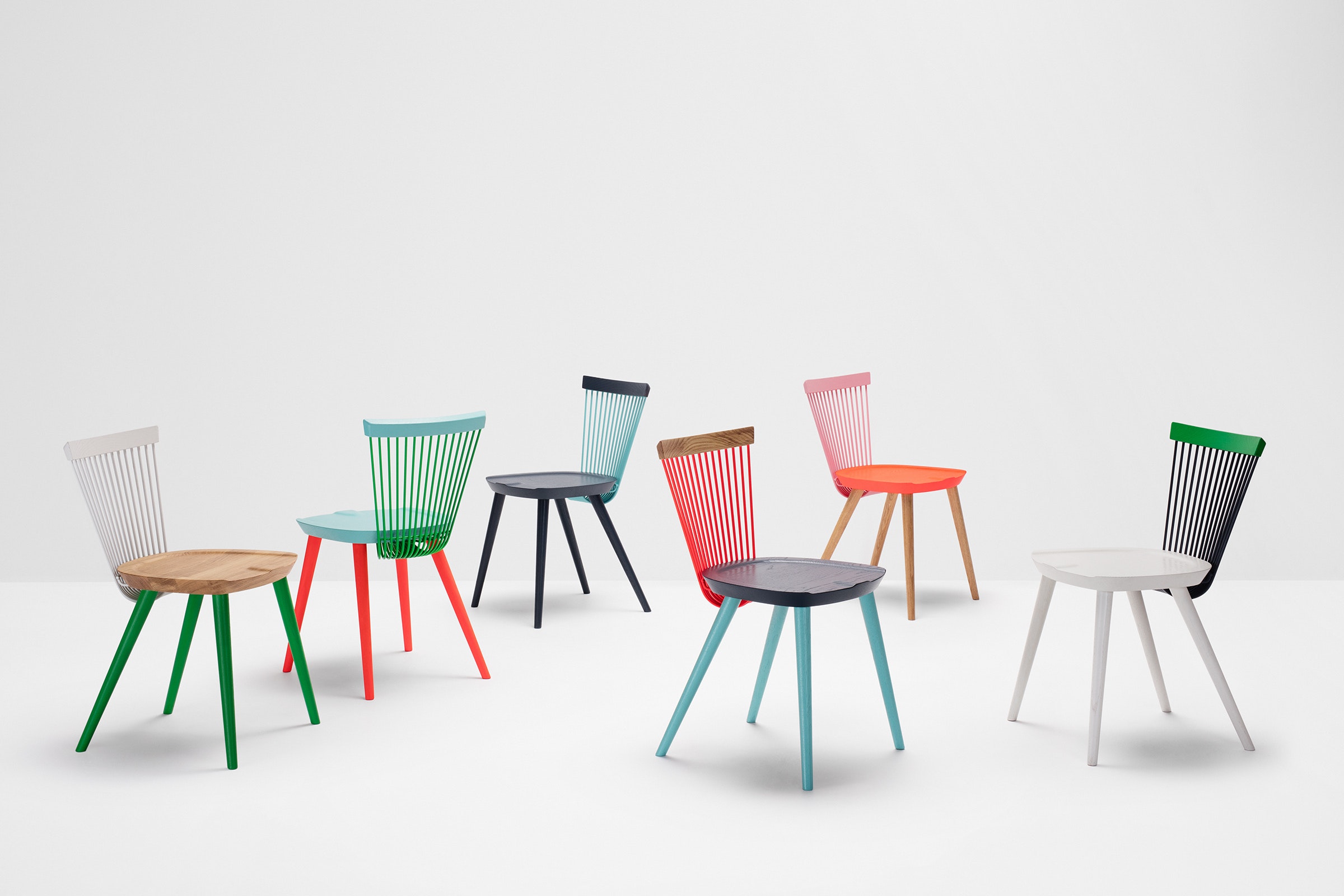 The event attracts talent from all over the world and continues to showcase an abundance of skill and innovation at the forefront of the industry.
2019 sees 100% Design Festival London returned for its 17th edition since its inauguration in 2003, with design-focused events happening across the city.
This years' festival, which ran from September 14-22, spanned 11 city districts — from Kensington in the west to the Shoreditch Design Triangle in the east — curated with showrooms, pop-ups and site-specific installations.
Design, when showcased at forums in this way, becomes an industry where discussions on broader global issues can proceed. 2019 presented a massive array of expert talks and forward-thinking exhibitions, with "Sustainability" being this years' key theme.
We showcased a selection of our samples alongside Hayche's — our new Clerkenwell neighbours and design enthusiasts — at 100% Design (at Olympia) which is part of the London Design Festival.
Hayche creates original and meaningful furniture for discerning customers —  embracing contrasts and celebrating differences, bringing together carefully curated and superbly crafted pieces that make people's lives richer.
Design fresh at 100% design
This year we saw the return of Design Fresh, which was newly initiated in 2018.
The exhibition celebrates emerging talent selected from major UK design degree shows by Barbara Chandler, design editor of Homes & Property at the London Evening Standard.
Thirty designers introduced their explorative ideas and original products.
Each one either explored a breadth of pressing issues facing the planet today, from eco-aware concepts to innovative manufacturing processes, or as distinctive expressions of beauty.
Translating British heritage into the modern-day, an original 1967 Victoria line tube carriage acted as an exciting and immersive venue for the west Kensington design district.
Created by award-winning textile studio Kirky design, the train's interior was brought to life in Underground Volume II fabrics, a new collection of velvets and readymade cushions in sophisticated geometries and trendy colours; which recreated iconic moquette designs used for seating fabric across the underground from the 1930s to the present day.
A sense of Finland
Voted as the happiest nation in the world for the second year running, guests had the honour to experience Finland's famed well-being in an exceptionally staged pavilion at 100% design.
A sense of Finland allows visitors to experience the sounds, sights, touch, smell and taste of Finland's happiness.
Curated by designer Hanna Laikola, founder of HEMLO, the installation is created in collaboration with renowned Nordic brand Tapio Anttila collection and Polar Life Haus.
They've specially constructed an eco-log house to be filled with the best of Finnish furniture, products and lighting, all centred around sustainability, well-being and healthy living environments.
Material studio at 100% design
Material studio brought together a showcase of 22 new and innovative materials from designers and brands across the globe, with a number of them being shown in the UK for the first time.
Created in collaboration with Material Driven, the show featured a careful curation of international and local interior brands such as Margarita Talep, Samira Boon, Red Mud, Baux, Elissa Brunato, Reef Design Lab and Criaterra.
New products with famed designers, such as Totomoxtle by Fernando Laposse, offered an unmissable opportunity for visitors to view brand new and classic collections up-close.
Conclusion
London Design Festival provides a platform for a mix of emerging design brands as well as established and influential names. The 2019 100% Design introduced an incredible line-up of forward-thinking exhibitors; showcasing the latest products across furniture, textiles, glazing, lighting, flooring, accessories and more. Conspicuous installations, inspiring collaborations and striking projects feature thought-provoking experiences and push the boundaries of innovative design.