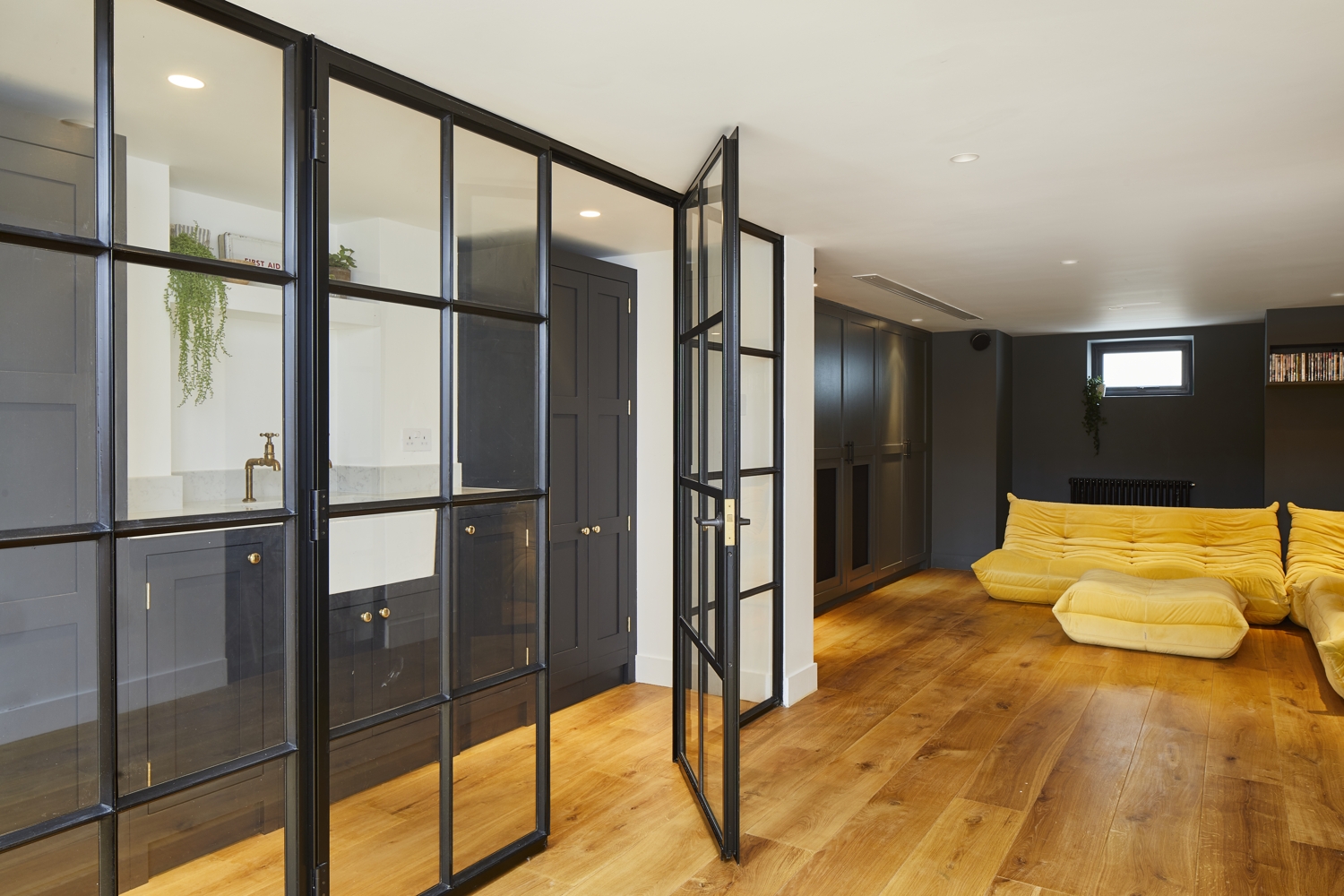 The choice between engineered or solid wood flooring usually depends on many factors including, how you want the flooring to be fitted, condition of your sub-floor and what factors are important to you (e.g. ability to sand & refinish, height of floor), cost, and of course, how well the flooring might best benefit a project. Of course, the answer is "it depends".
There is no "one size fits all" answer. Once you've noted and understood all these factors, your ultimate choice will be easier — and more accurate.
Construction
As the name implies, solid wood floors are just that, a solid piece of wood, all the way through. Engineered hardwood flooring is constructed in a thin layer of hardwood veneer on top of multiple layers of different woods, known as ply layers.
Engineered wood floors are real wood floors and should not be confused for laminate flooring. Today, they make up a big part of the flooring market because they have some serious pros when it comes to their dimensional stability, usability and resilience.
Manufacturers may have a wear layer of 4mm and high-quality plywood of  2 – 4 sheets that are dimensionally stable and built to withstand temperature fluctuations.
Plank sizes
Because engineered floors have a more stable substrate, the individual planks can come much wider and longer than typical solid wood floors. Open concept designs lend themselves to engineered wood because the scale of the wide plank floor works better in a wide-open space.
Engineered wood also comes in much longer lengths than solid wood.
Durability
Water damage is one of the biggest concerns when selecting your floors; however, the greatest benefits that engineered flooring provides over solid wood is that it is the most durable option.
While the wear layer of engineered floors is often solid wood, multiple base layers are made out of different materials including plywood.
This plywood delivers exceptional durability and a resilient interior to effectively endure testing conditions such as high temperature, moisture, humidity.
This resilience against moisture makes engineered floors the superior option for highly humid areas.
Installation area
Where you want to fit your floors may help you to decide whether to choose engineered or solid wood flooring.
The wood density of solid wood is forgiving when it comes to high traffic areas as it can be sanded down and refinished multiple times.  So if you are looking for flooring for an entrance hallway or living area then solid wood flooring could be a better choice.
If, however, you want solid wood flooring for a room where temperature or humidity is continually fluctuating, then that's solid wood's biggest drawback.  For example, conservatories, rooms with a lot of glazing or even for a kitchen.
On the other hand, engineered wood flooring has enhanced structural stability designed to withstand slight changes in its surroundings. So it is a far more stable flooring material in rooms subject to higher moisture, temperature, and humidity.
Sanding
Solid wood is known for its longevity and can generally be sanded down and refinished more times than engineered wood.
If your wood floor gets scratched, you will need to refinish it by sanding down, and starting the staining and protecting process all over again. As long as you have healthy solid wood, you can do this 4-8 times.
Conclusion
Both have extensive pros and a handful of cons and as such, neither wood floor is "better" than the other. Picking an ideal floor for a project largely depends on all the different scenarios your project may play into, so take some time and plan your project ahead of time to pick the best option for you.