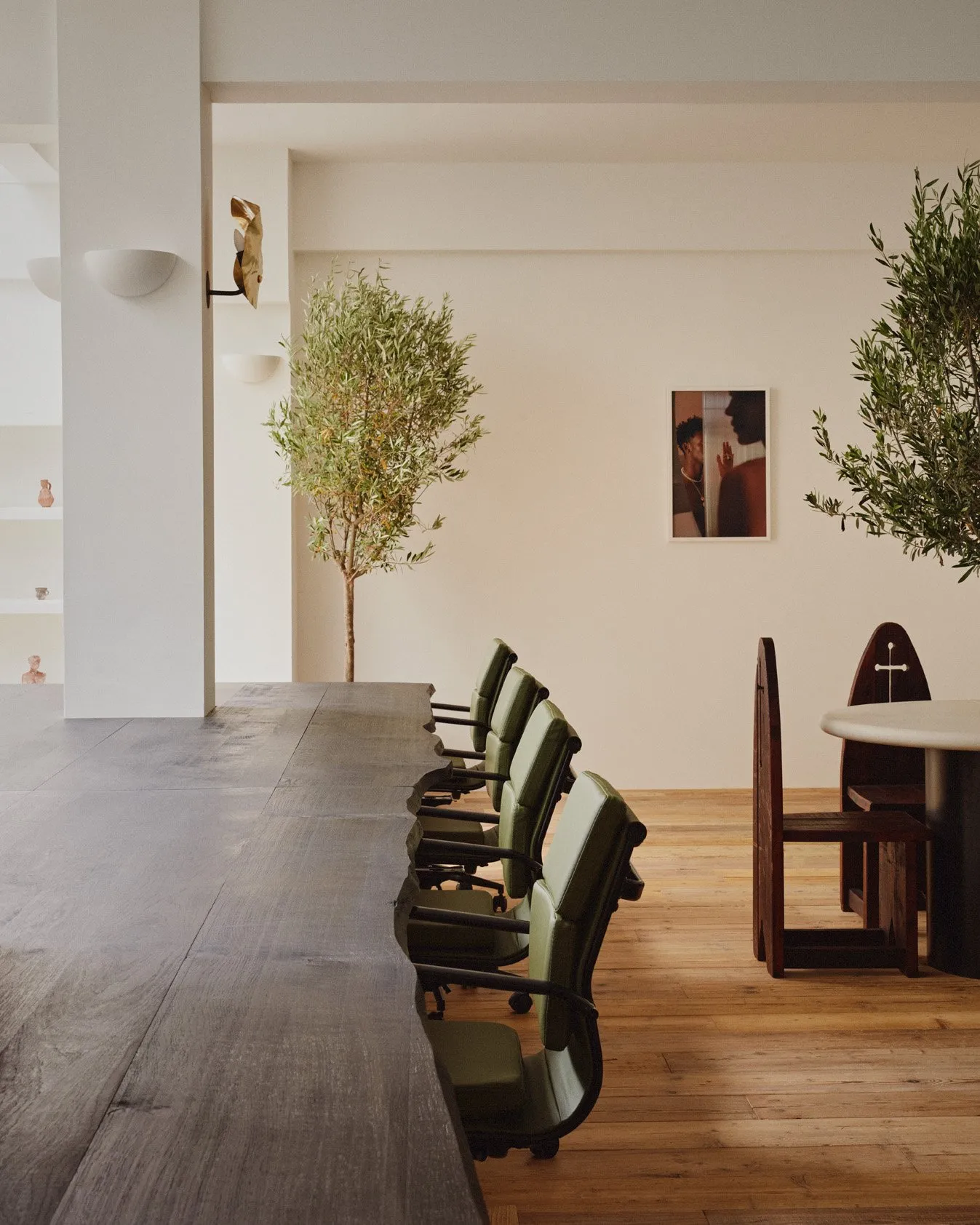 Our interior design choices always say something about us.
Every choice we make in our homes speaks to the people we invite into our space about the things we care about.
Using antique flooring alongside natural materials whispers about our attention to detail.
Combining exquisite antique and reclaimed wood with stone, marble, or ceramics evokes feelings of calm, sophistication and synchronicity with the outside world.
These materials are timeless for a good reason; they are classy, beautiful and sophisticated.
Whatever design choices we make in our homes, antique wood and natural materials give a perfect starting point, whatever our style.
Antique wood breathes a sense of life into a space which cannot be replicated. The warmth and history of antique and reclaimed flooring add a deep sensibility to a space, evoking feelings of calm and well-being.
We are not the only ones who adore this aesthetic.
Here are some of our favourite designers who create spectacularly breathtaking visuals using blends of natural materials and antique wood flooring.
Axel Vervoordt
Author, artist and designer Axel Vervoodt lives and breathes aesthetics.
A far cry from the young influencers of our Instagram generation, this 75-year-old Belgian founded and runs Axel-vervoordt.com, a renowned art gallery, arts and antique trading organisation, with an interior design department for worldwide customers.
Vervoordt's signature is deep, cool earth tones, simple shapes, and natural light used to create spaces which feel so pure they can almost be heard breathing.
Axel's deep love for the wabi-sabi is evident in his love of reclaimed materials and his philosophy of embracing the simplicity and serenity which comes with his materials, having been allowed the time to age over hundreds of years.
Because of his carefully selected products, a need for slow living unfurls as soon as you step into his spaces, making you breathe deeper and completely unwind.
Rose Uniacke
Victoria Beckham's interior designer, Rose Uniacke, runs a contemporary, luxury interior design company in the UK.
Uniacke's blend of rich earth tones, geometric shapes and maximalist furnishing of spaces create a welcoming and indulgent rooms.
The generous proportions of the pieces Uniacke selects are complemented wonderfully by light walls, antique wood floors and carefully curated, smooth ceramics.
Drapery is used extravagantly and is highlighted by deep, soft sofas piled with plush cushions.
Rose Iniake's use of softly textured natural walls, flooring from The Reclaimed Flooring Company, and sumptuous fabrics makes the temptation to run a hand across every surface almost impossible to resist.
Linda Boronkay
Linda Boronkay runs her self-named design company, specialising in high-end interior architectural design.
Linda Boronkay uses antique wood floors as the grounding for her decadent styling.
Pieces are intricate, heavily patterned and beautifully crafted.
These pieces are used generously in rooms with natural coloured but often deeply textured walls.
Wall spaces are broken up by colossal furniture made from wood.
The tones from her wooden floors and furniture are picked up in the richness of the wall coverings and are almost always accented by a touch of greenery.
We had the pleasure of supplying our Antique French Oak for her Soho House Greek Street project.
Emma Kirby
Following in the footsteps of her property-developing mother, Emma Kirby design helps clients with every aspect of interior design.
With work entirely built around natural materials, Kirby doesn't only use Reclaimed Flooring Company's wood floors but also walls and ceilings featuring this gorgeous, natural material.
A feeling of wellness and calm is impossible to avoid when surrounded by such an abundance of nature.
Making features of exposed wooden structures, beams, and rustic furniture is central to her ethos.
Her blend of traditional and contemporary pieces gives a timelessly comforting feel to the spaces she creates.
Murude Katipoglu
The refined and eclectic spaces designed at Murude Katipoglu's studio, Design Stories, are stylish, serene and luxurious.
Spaces designed by Katipoglu's company are clean and spacious, with pale walls and rich antique wood floors to provide a subtle nod to the luxury her clients expect.
The finishes are complemented perfectly by pieces from Design Stories's collection.
In deep natural raw materials, accessories and occasional pieces are handmade and available in marble, ceramic and raw-edged wood.
Conclusion
The works of these wonderfully talented designers show how the combination of natural materials and antique wooden floors can work with innumerable stylistic choices.
Whatever your preferred style is, antique wood is so versatile, timeless and beautiful that it provides a perfect backdrop to your home.
An expertly fitted reclaimed wood floor will add a warmly luxurious finish to any space.