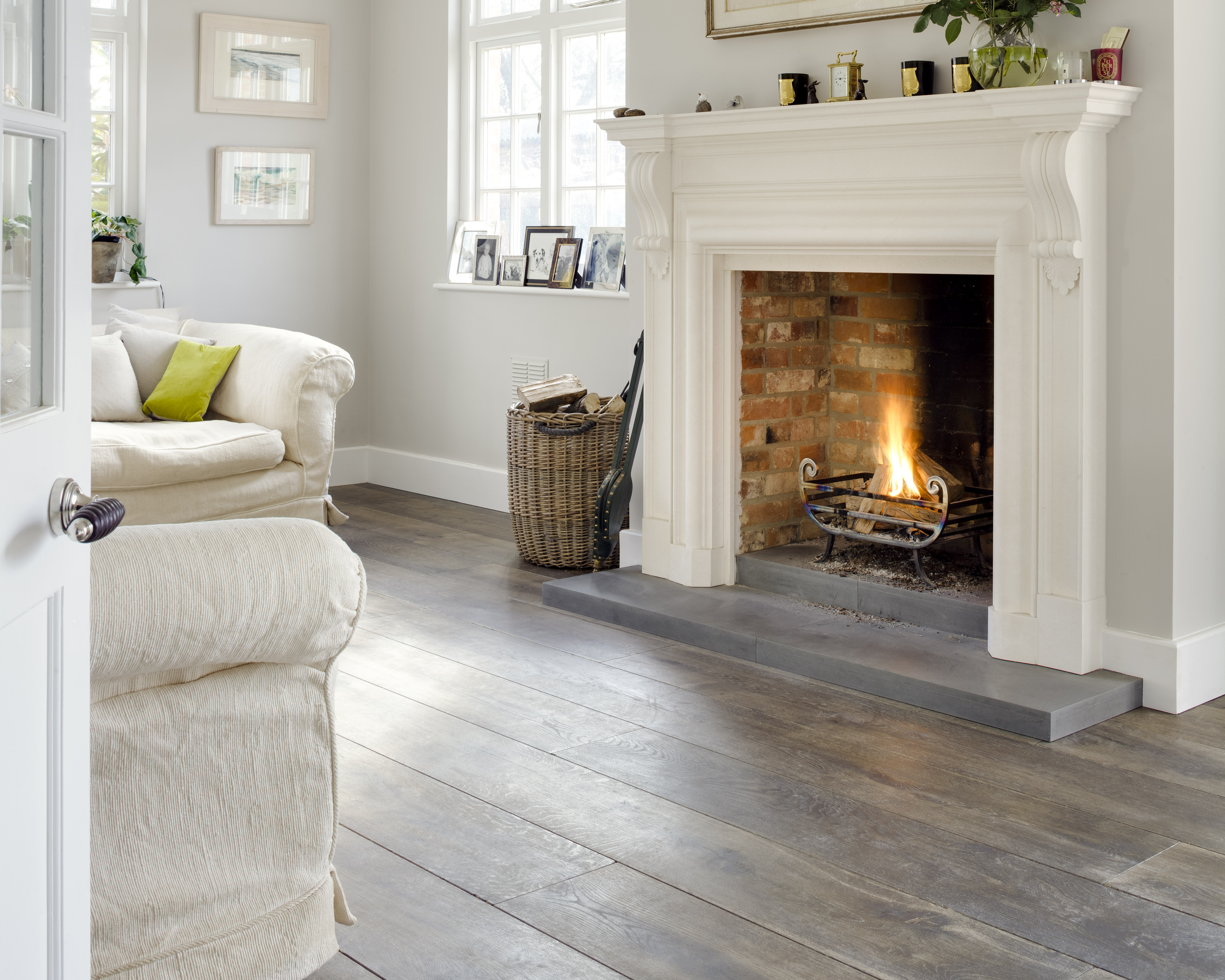 Wood is a much-loved flooring choice — it is stunning, timeless and pleasant to walk on.
Its natural appearance, feel, colour and maintenance ought to be the main points of consideration when making a floor selection.
Different wood floors can be finished in white, beige, brown or black, but can also look equally wonderful if left in their natural tone. Whatever colour and style of flooring you choose, ensure that the finish complements your overall design theme to create a cohesive atmosphere you prefer in your home.
Whether designing a new living space or refreshing the interior of your existing home, it's always best to get it right the very first time, rather than regret your choices after living with your wood floors for a week or two.
If you desire a relaxed, bright and airy atmosphere, or fancy flooring that creates a warm and cosy ambience with rich colours; you can do so by firstly understanding exactly how various colours influence the feel of a space.
Mind the bigger picture
The floors — wall surfaces — ceiling' triad is an essential aspect of every interior décor and can really bring a space together.
The interaction between these elements can transform and accentuate the overall look of your interior, depending on the choice of colours, patterns, lighting and so on.
The floor is the room's main base, weight and character, and it also acts as a base for the various other elements, including the choice of furniture and decor essentials.
Flooring is where fashion, style and function intertwine.
Because of this, it's ideal not to pick your floor colour based on an empty space.
The best thing to do is make sure it complements the broader design theme and ambience you intend to give your interior.
Do you have a distinctive style of furniture you wish to highlight?
Then you may want to opt for natural tones that will also act as a neutral canvas and enable your furnishings to take centre stage.
Dark tones can evoke a sense of luxury and drama, while lighter tints are well suited for relaxed and modern aesthetics.
Light wood flooring
Many appreciate the appearance of light wood flooring for their ability to brighten up a room, making any space seem larger and airier.
If this is the atmosphere you wish to create, then the best way to emphasise this feature is by keeping your floors light in colour.
Light wood flooring and a light wall finish make an interior space feel more open, particularly if you also have access to lots of natural light coming in through the windows.
Dark wood flooring
Dark wood flooring can be stained to appear as dark as espresso or even black.
Dark floors are especially trendy at the moment, perhaps due to the fact that they can have a more dramatic effect.
Generally, dark wood makes a room feel a bit too formal or high-end.
Medium tone wood flooring
If your wood flooring is neither dark nor light, then they fall somewhere in between.
Medium tone wood floors are incredibly versatile, meaning the possible interior styles are limitless.
The two main things to keep in mind are that white and pale colours create a more spacious, airy ambience and darker wood flooring can result in a more dramatic and sophisticated finish, however, should be used sparingly.
Conclusion
The way you decorate and the colours you select for your floors will all have a significant impact on the overall atmosphere in the room.
Light colours will certainly lend a nice warm, airy and happier feel — Soft browns, white and light beige will offer the space a sense openness and purity.
Want to create a peaceful, relaxed and calm atmosphere? Then opt for timeless grey tones.
An interior dominated by brown colours will have a really natural and rustic feel, while a dark colour gives the space a powerful, elegant and dramatic edge, full of contrast.
Need some more help with design ideas? Read these design articles;