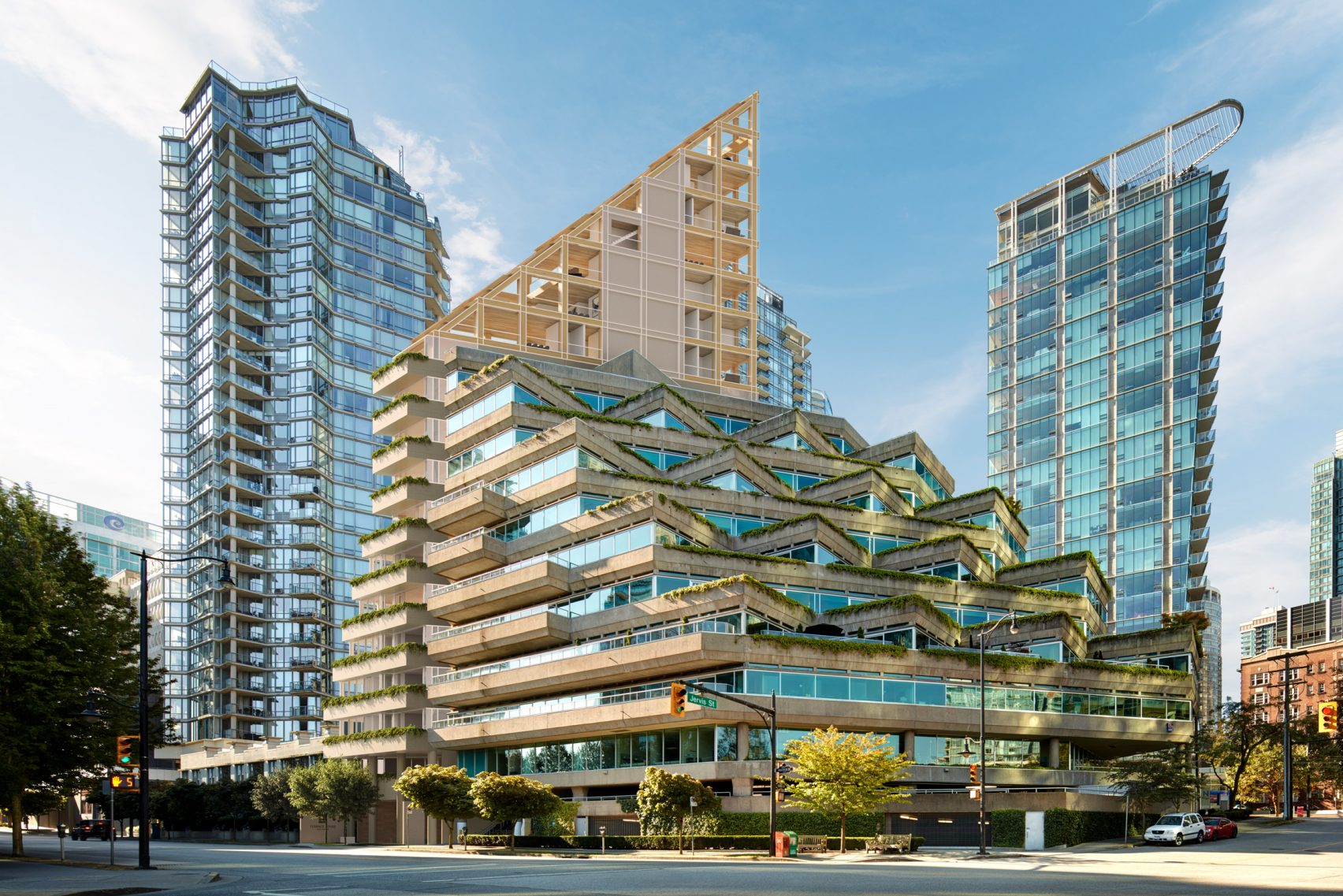 Prize-winning architect Shigeru Ban has released a new set of renderings for the Terrace House development in Vancouver.
Dubbed 'the world's tallest hybrid timber structure' — its highest point sitting at 232 feet above ground level will mark the Japanese architect's first project in Canada.
A collaborative work with Vancouver-based developer PortLiving; the project will be constructed entirely of wood, concrete and steel — adjacent to the landmark-listed 'Evergreen Building', designed by the late Arthur Erickson.
"Terrace House has been thoughtfully executed and planned, drawing on Shigeru Ban's iconic design codes to ensure that each of the 20 homes are individual works of art", said Macario Reyes, founder and CEO of PortLiving.
Terrace house comprises just 20 residences, which have all been carefully crafted by Shigeru Ban himself.
They offer both privacy and exclusivity, allowing nearly half the homes to occupy entire floor plates, and some to span multiple levels
Connecting to the outdoors, each unit offers sweeping skyline views and nearby mountains.
Signature terraces will be accessible via floor-to-ceiling sliding glass to create a cohesive indoor and outdoor living.
The homes within the upper timber levels feature vertical and horizontal wood structural beams and columns frame complementing the white oak and porcelain tile flooring; while acoustic channels in the ceiling will absorb sound and add warmth to the living areas.
The upper floor units will also contain their own 'winter gardens' equipped with electronic, motorized glass-sliding panels, a pioneering design PortLiving believes is the first of its kind.
Images: http://www.shigerubanarchitects.com