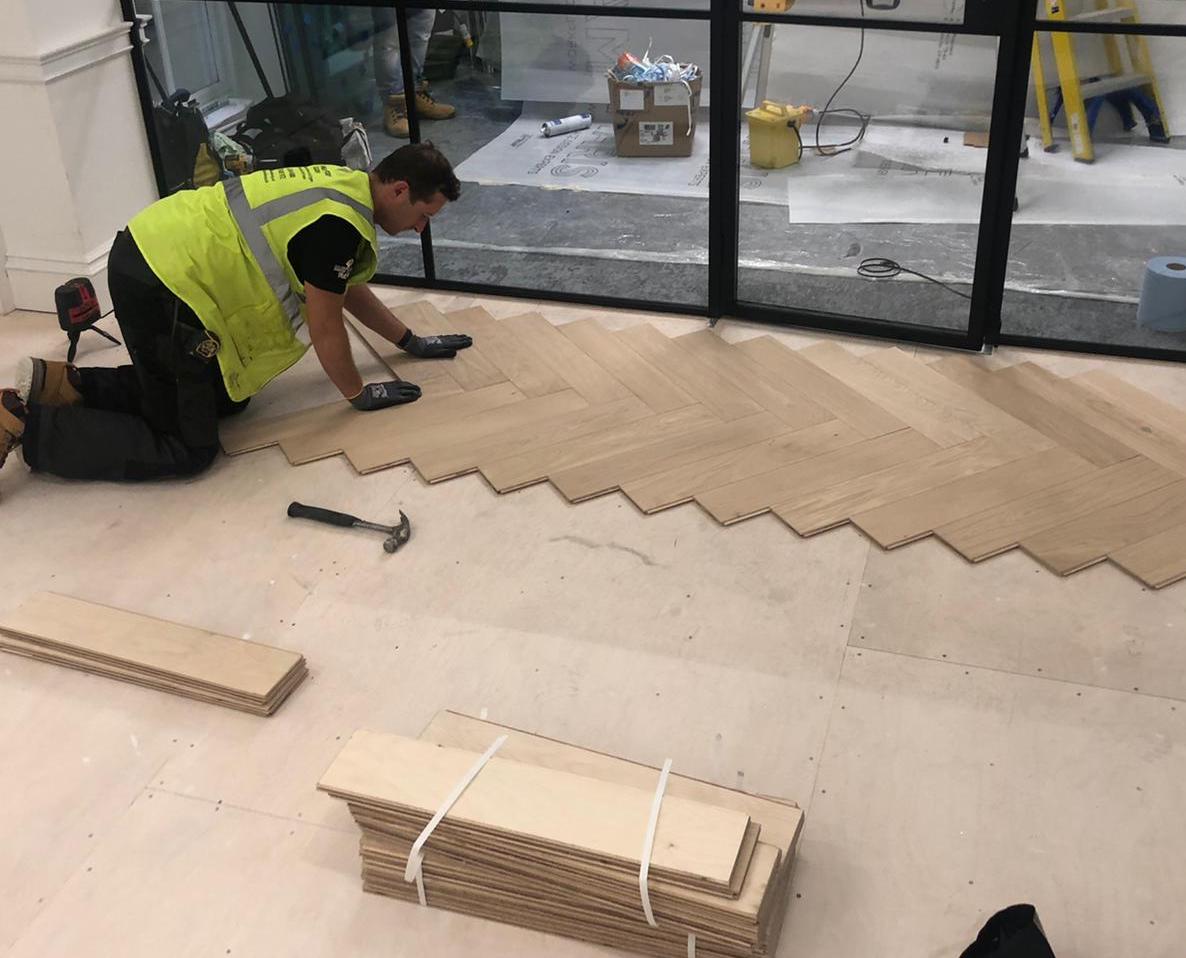 'Specialised Installations' is a Collection of our products that require an expert level of skill at the point of installation. This is important because the Installation criteria at this level is more in depth when compared with our collection of products from within our 'Professional Installation' Collection.
Below is a brief understanding of these 'Specialised' Installation specifics. Remember, not all Wood Floor Installers are created equal and a general contractor or builder is not always a Specialised Wood Flooring Installer, this level of expertise will determine the final presentation of the wood floor you have purchased from RFC.
Overview
The most important thing to consider is that wood flooring is a living and breathing material. Like all living things in nature, wood performs best in a stable environment, in equilibrium with temperature and humidity, these are known as universal wood flooring installation basics. In addition to the basics, with our collection of "Specialised' products, there are additional artistic considerations we must also evaluate when installing.
In essence, our 'Specialised' requires not only expert technical knowledge with regards to installation but also artistic vision. It is this creative vision that often makes all the difference between a masterpiece installation and a mediocre installation. The Devil is in the Detail.
One-Of-A-Kind
You can expect to see more natural tonal variation with these products. This means board placement, room layout, room shape and natural light all play an important part when installing as each of these wood floors should be viewed as being 'one-of-a-kind.' If you can imagine 100 pieces of wood, all with a unique grain pattern, characteristics and colour tones, then there will be an infinite number of possible outcomes. Depending on the board cuts and board lay-out, each floor has the potential to appear different even though the product purchased is the same. Can you imagine how terrible 4 darks boards would appear if placed in the centre of a room next to 4 light toned boards? We are striving for an overall tonal balance, not groupings of colour tones that appear unnatural.
Get In Touch With Us
+44 (0) 207 250 1108
Unique Colours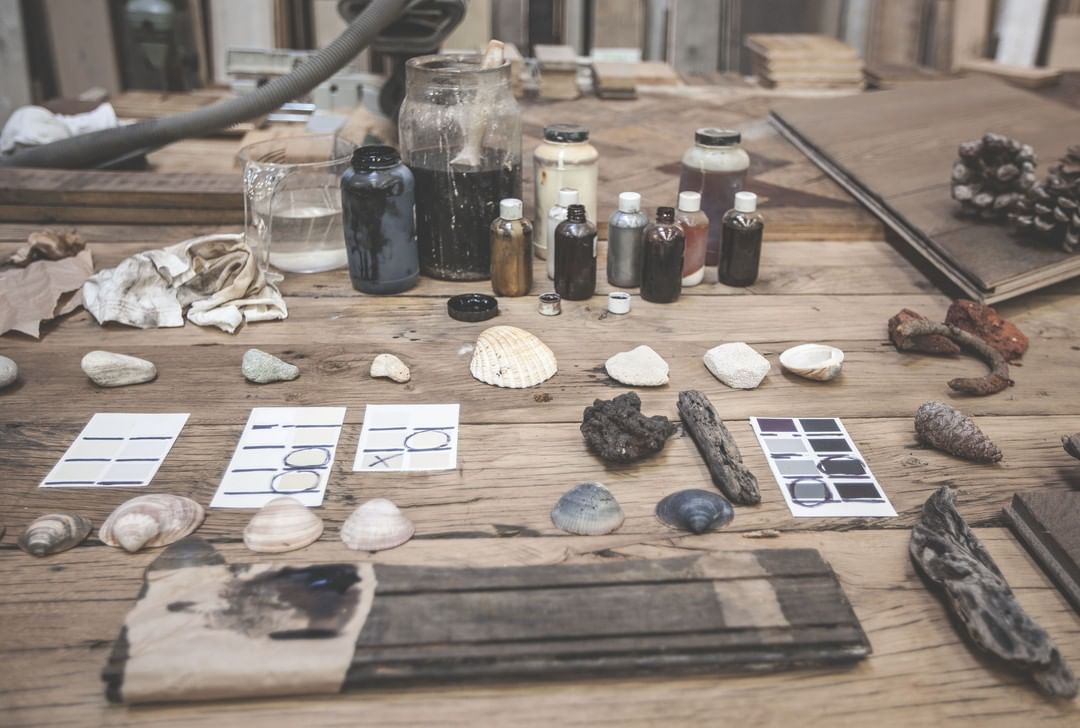 Our organic formulas are designed to react with the tannin acid that exists naturally within the timber allowing us to create a time capsule effect that speeds up the natural ageing process. Our finishes give every floor a bespoke aesthetic, creating truly one-of-a-kind wood floors like no other.
Wood Shape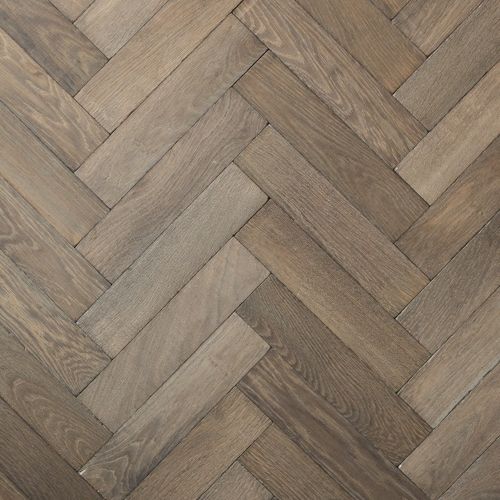 Pieces of wood is this collection do not have a standard shape or thickness. For example Herringbone and Chevron require more skill to expertly install when compared to a standard engineered board, so there is an additional level of complexity. Wood thickness may also vary, for example if installed incorrectly our 'Castle' platform may exhibit unsightly lips between boards over 3mm.
Wood Grading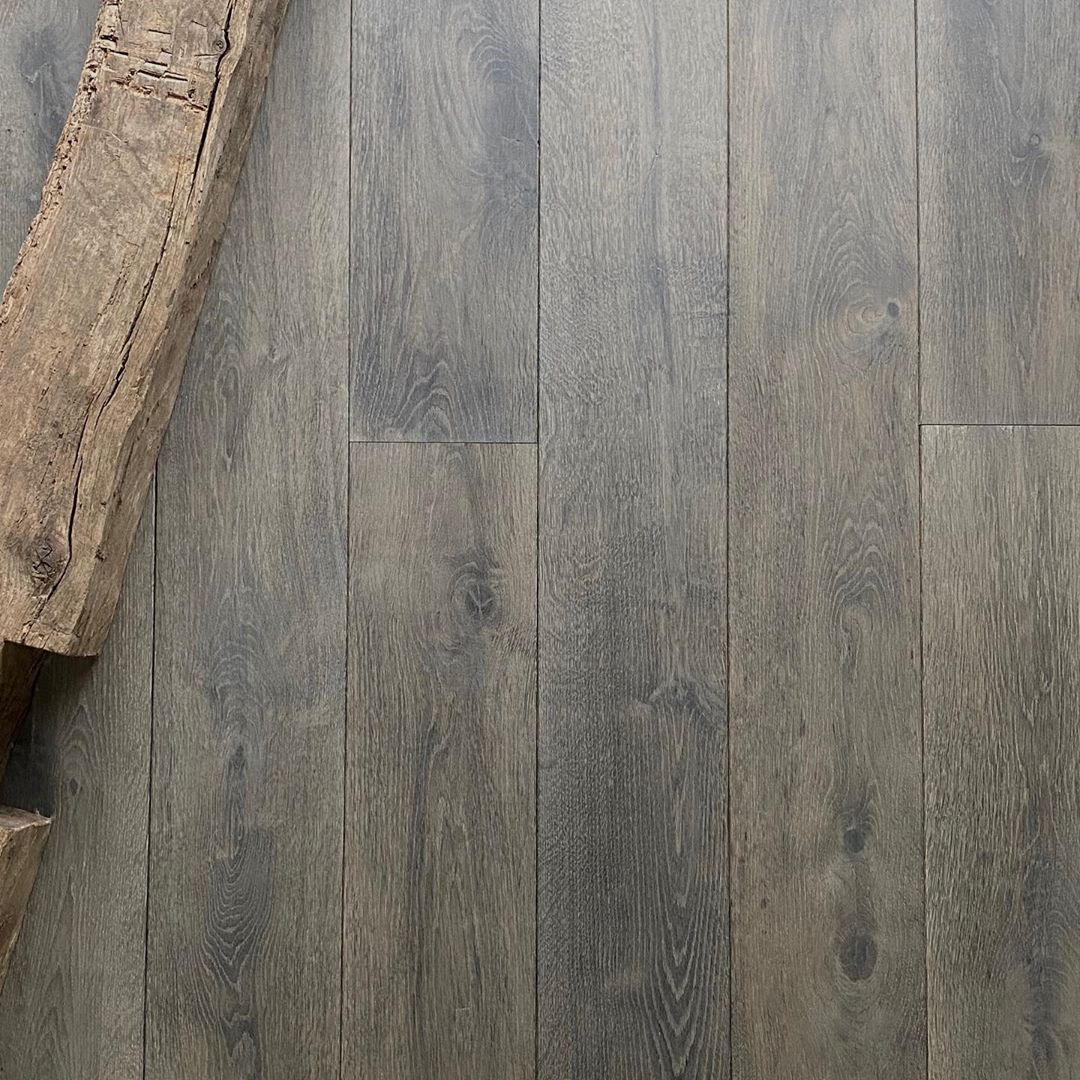 It is the installer who has the final say, the final edit, the final grade of the wood. This is why it is an industry standard for 10-15% of extra material to be added to the order for every project, this allows for considered customisation when installing as each client may have different expectations. Unless the wood is 'Prime Grade' there will be knots present, there may be 'filler' present, all to be carefully considered when cutting and installing.
Profile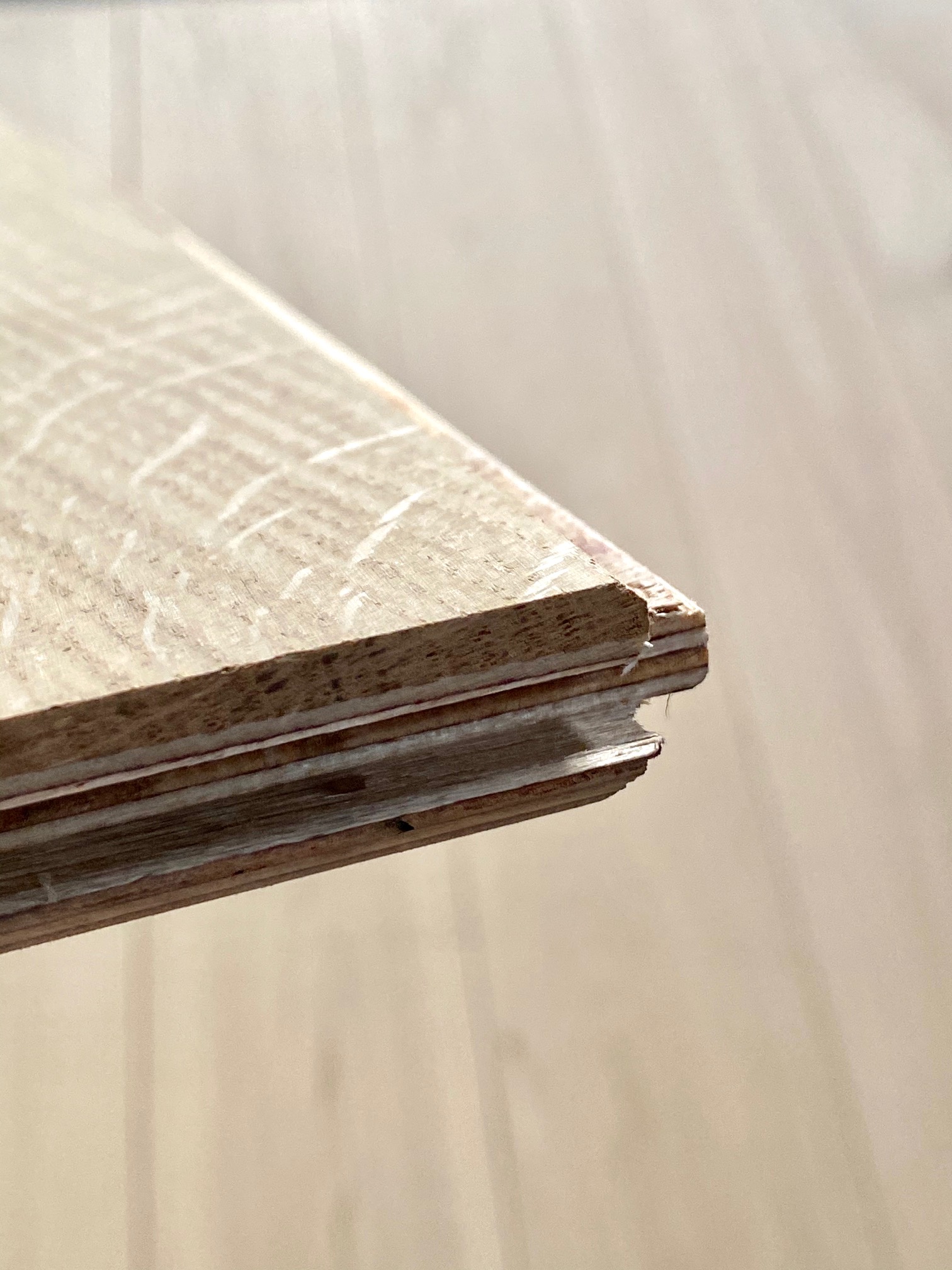 Not all platforms have a Tongue and Groove as standard, not all platforms are end matched. For this reason,... straight end boards..fxing techniques....
More Products